Browse:
Home
/
photography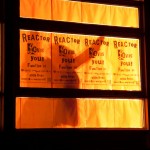 By Jonathan Waring on November 18, 2012
After a seven-year absence, Reactor's Function events returned last month with Function VI. Prising open the doors of a disused and dilapidated building, Reactor invited participants to enter, navigate its confined space, and help bring Function back to life.
As the evening gloom settled over Nottingham, I was on hand to document. This post contains some of my images from the event.
Posted in Art, News | Tagged Art, event, photography, Reactor | Leave a response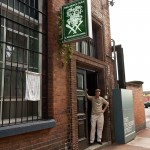 By Jonathan Waring on November 11, 2011
Posted in Art, News | Tagged Art, event, photography, Reactor, Trade Gallery | Leave a response