Images from Function VI
After a seven-year absence, Reactor's Function events returned last month with Function VI.
Function is a testing ground for experimental and collaborative ideas. A series of events, where Reactor act as curatorial body, bringing together a number of artists to develop objects, installations and performances; creating an all-encompassing 'total experience' that consumes its participants (both artists and audience) and challenges them to take an active role in how the event unfolds, where choices and behavior decide the shape of the experience.
Prising open the doors of a disused and dilapidated building, Reactor invited participants to enter, navigate its confined space, and help bring Function back to life.
On Saturday 20th of October, as the evening gloom settled over Nottingham, I was on hand to document. Here are some of my images from the event: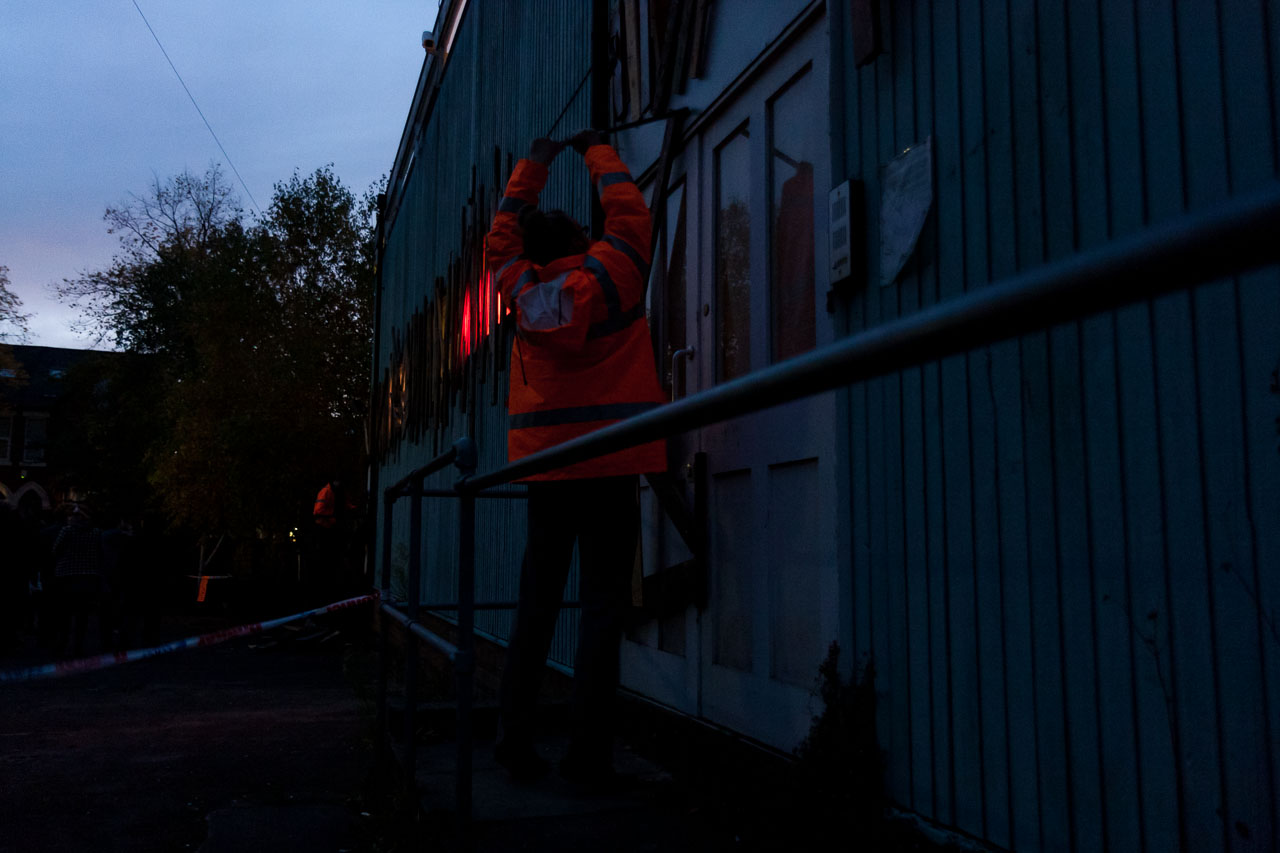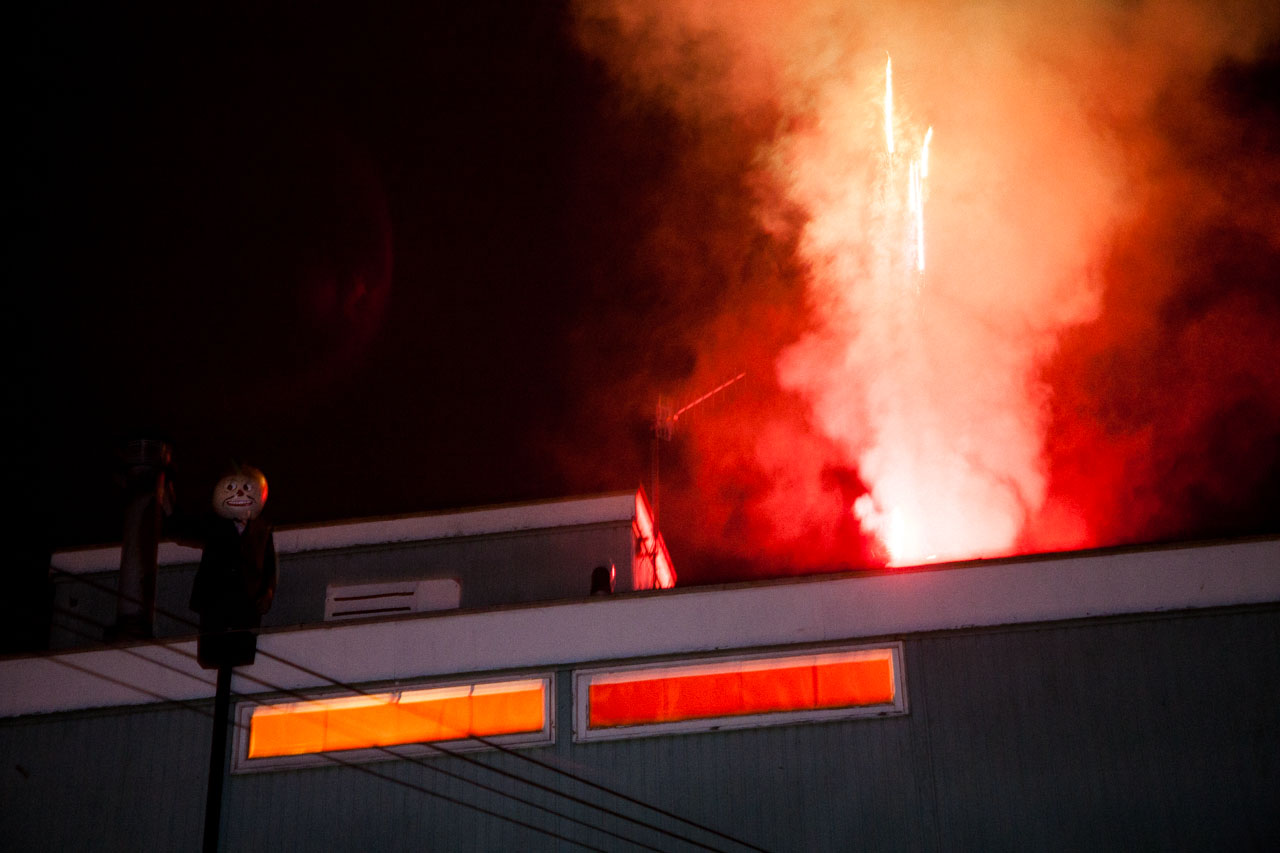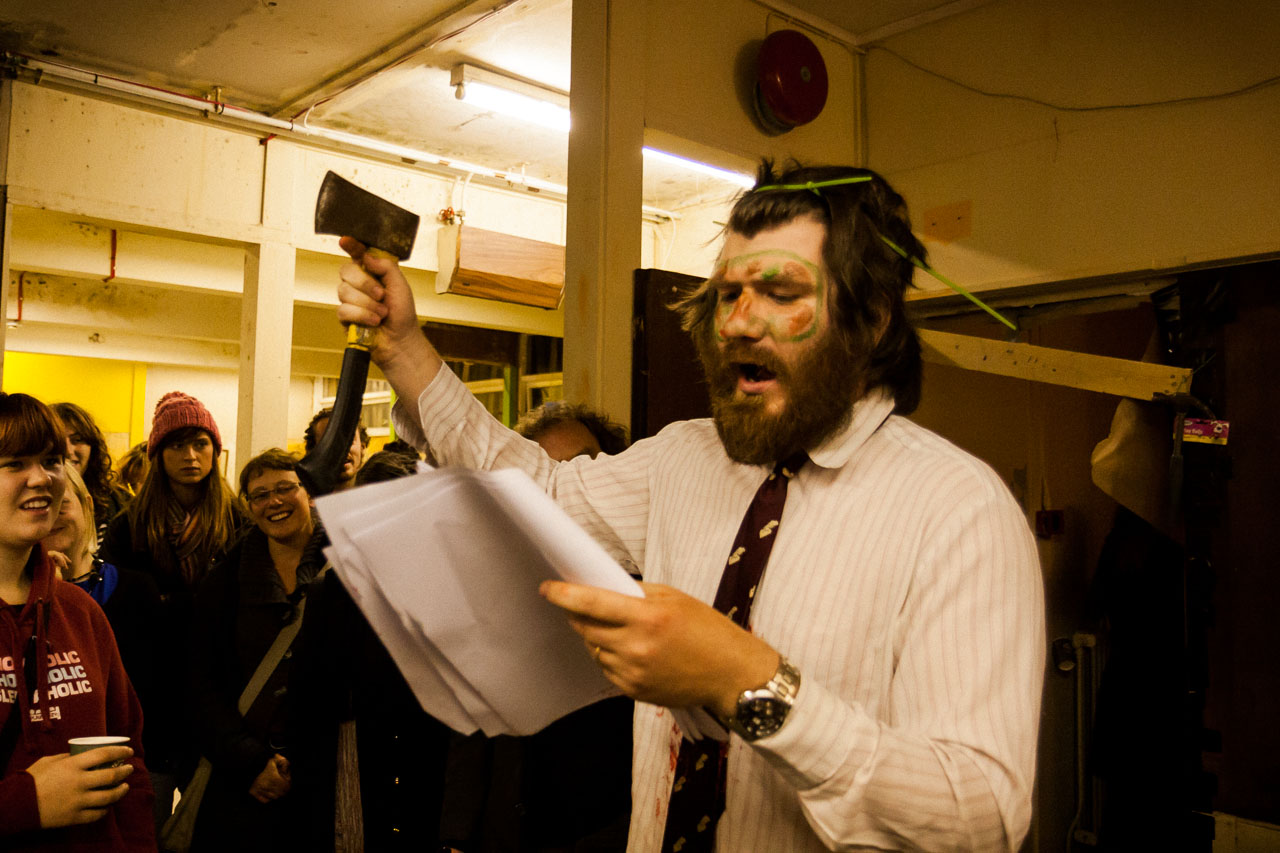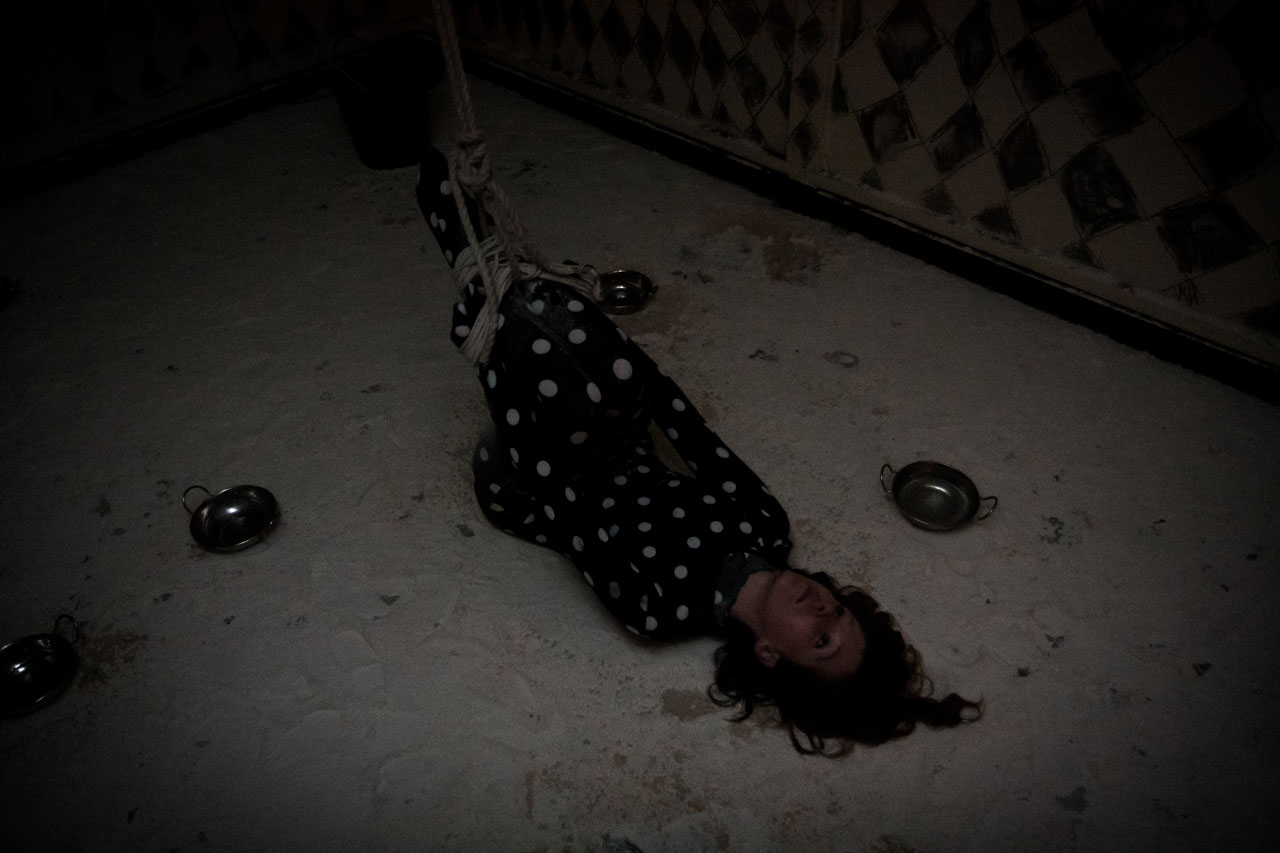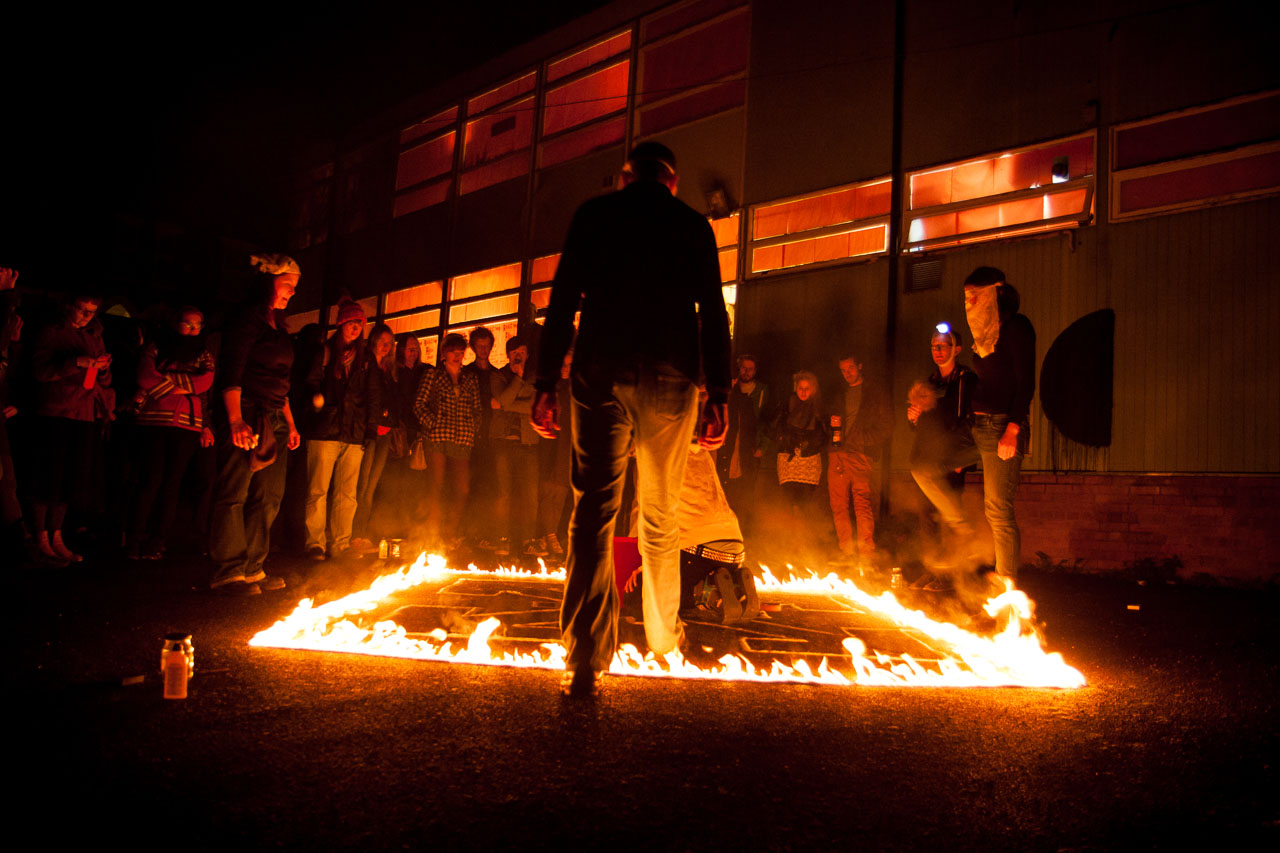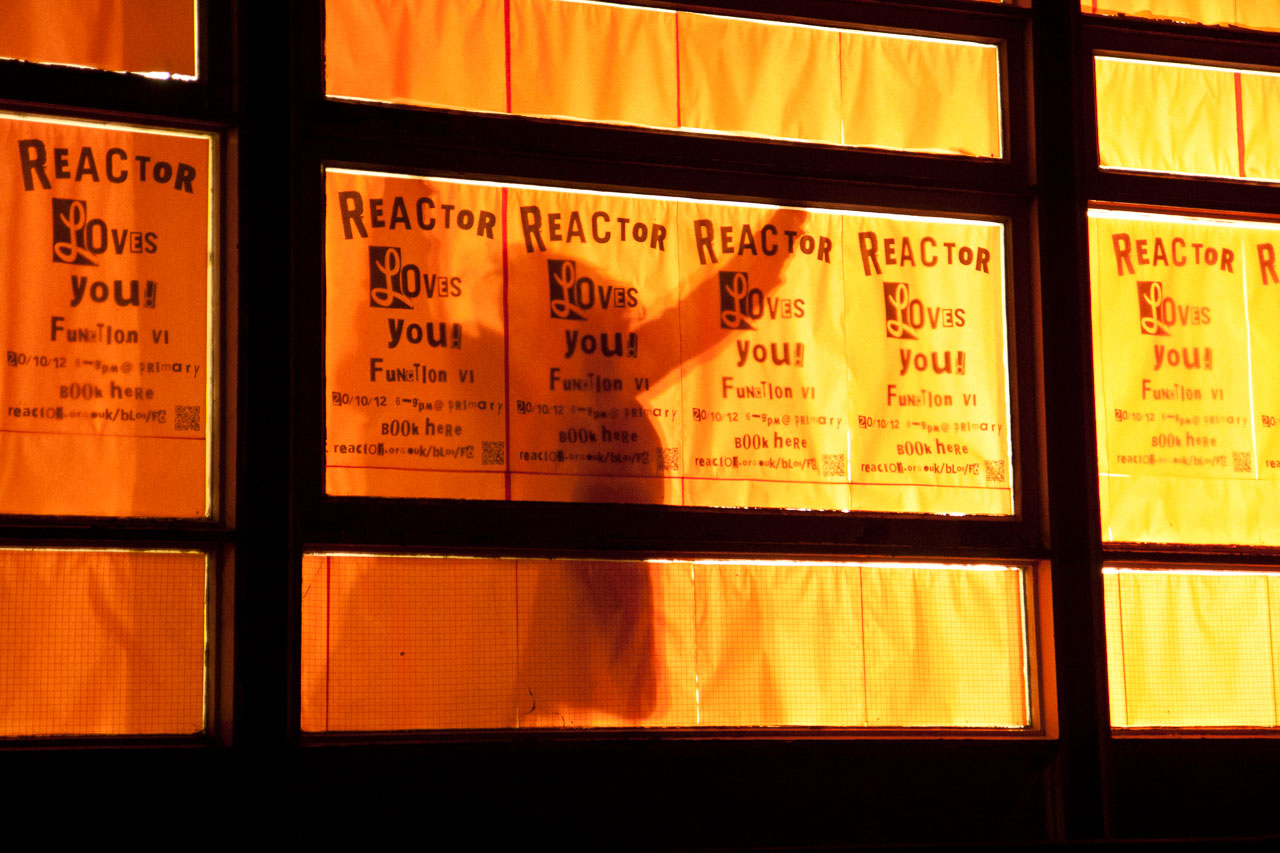 Function VI featured the work of: AAS, Bruce Asbestos, AuntyNazi, Amelia Beavis-Harrison, Robin Close, Phillip Henderson, Robert Holcombe, Mark McGowan, Simon Raven, Tether… with a hint of Reactor.
Further events up to Function X are in the works.