Archives by date
You are browsing the site archives by date.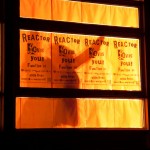 By Jonathan Waring on November 18, 2012
After a seven-year absence, Reactor's Function events returned last month with Function VI. Prising open the doors of a disused and dilapidated building, Reactor invited participants to enter, navigate its confined space, and help bring Function back to life.
As the evening gloom settled over Nottingham, I was on hand to document. This post contains some of my images from the event.
Posted in Art, News | Tagged Art, event, photography, Reactor | Leave a response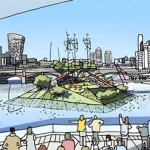 By Jonathan Waring on September 7, 2012
An experiment using WordPress' Twitter Embeds to assemble a review of The Developing City from a series of my tweets.
Posted in Blogging, Environment, Twitter | Tagged architecture, Capitalist Realism, exhibition, experiment, future, Sustainability, Twitter | 3 Responses