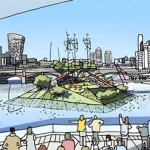 By Jonathan Waring on September 7, 2012
An experiment using WordPress' Twitter Embeds to assemble a review of The Developing City from a series of my tweets.
Posted in Blogging, Environment, Twitter | Tagged architecture, Capitalist Realism, exhibition, experiment, future, Sustainability, Twitter | 3 Responses
By Jonathan Waring on October 22, 2010
An exploration of the technical form of Twitter as an aesthetic discipline, containing the example of a tweeted explanation of the Lacanian notion of the Real, Symbolic and Imaginary, as they relate to Mark Fisher's notion of Capitalist Realism.
Posted in Art, Blogging, Twitter | Tagged Aesthetics, Art, Blog, Capitalist Realism, Discipline, Lacan, Technical Forms, Twitter | 2 Responses
By Jonathan Waring on April 25, 2010
In this post I discuss the recent lack of activity at jonathanwaring.net, and then comment on some possible titles for future examinations, including: 'Scientology and the ARC Triangle: The Value of Systematising'; 'Anarchism and Libertarianism' and 'What if Hitler was Right: On the Importance of Interrogating Wrong Ideas'.
Posted in Blogging | Tagged Blog, Coming Soon, Philosophy, Twitter | Leave a response