Browse:
Home
/
Philosophy
By Jonathan Waring on June 16, 2011
Cyber Conference on Art, Performance, Philosophy and Emerging Technology
18-19 June 2011, University of Warwick
Virtual Futures is an interdisciplinary conference. This year' highlights will include presentations on artificial intelligence, bioengineering, bioethics, cybernetics, net security, performance art, social media, the future of copyright and virtual reality. Returning speakers will be joined this year by a fresh array of world-renowned practitioners.
Posted in Art, News, Philosophy | Tagged Art, conference, GHAOS, Reactor, University of Warwick, Virtual Futures | Leave a response
By Jonathan Waring on August 12, 2010
In this response to my previous post (Slavoj Žižek and the Recycling Superstition) I address the 'the Rs of sustainability'; continue my examination of Žižek's notion of superstition and his invocation of the 'paradox of the performative'; and link to a backlight.vpro.nl video in which Žižek is interrogated by giant video screens.
Posted in Blogging, Environment, Philosophy, Politics, Video | Tagged Capitalism, Environment, London School of Economics, LSE, Slavoj Žižek, Sustainability, Video | 3 Responses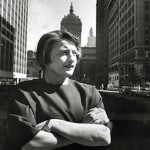 By Jonathan Waring on February 10, 2010
I am in the process of researching the conceptual systems and philosophies of 'dubious' thinkers—particularly those who have been successful in spreading their ideas into popular culture. Currently my research is focused on, and is interested in contrasting, the ideas and writings of Ayn Rand (founder of the 'philosophy' of Objectivism, through which she claimed […]
Posted in Art, Philosophy | Tagged Art, Ayn Rand, L. Ron Hubbard, Philosophy | Leave a response